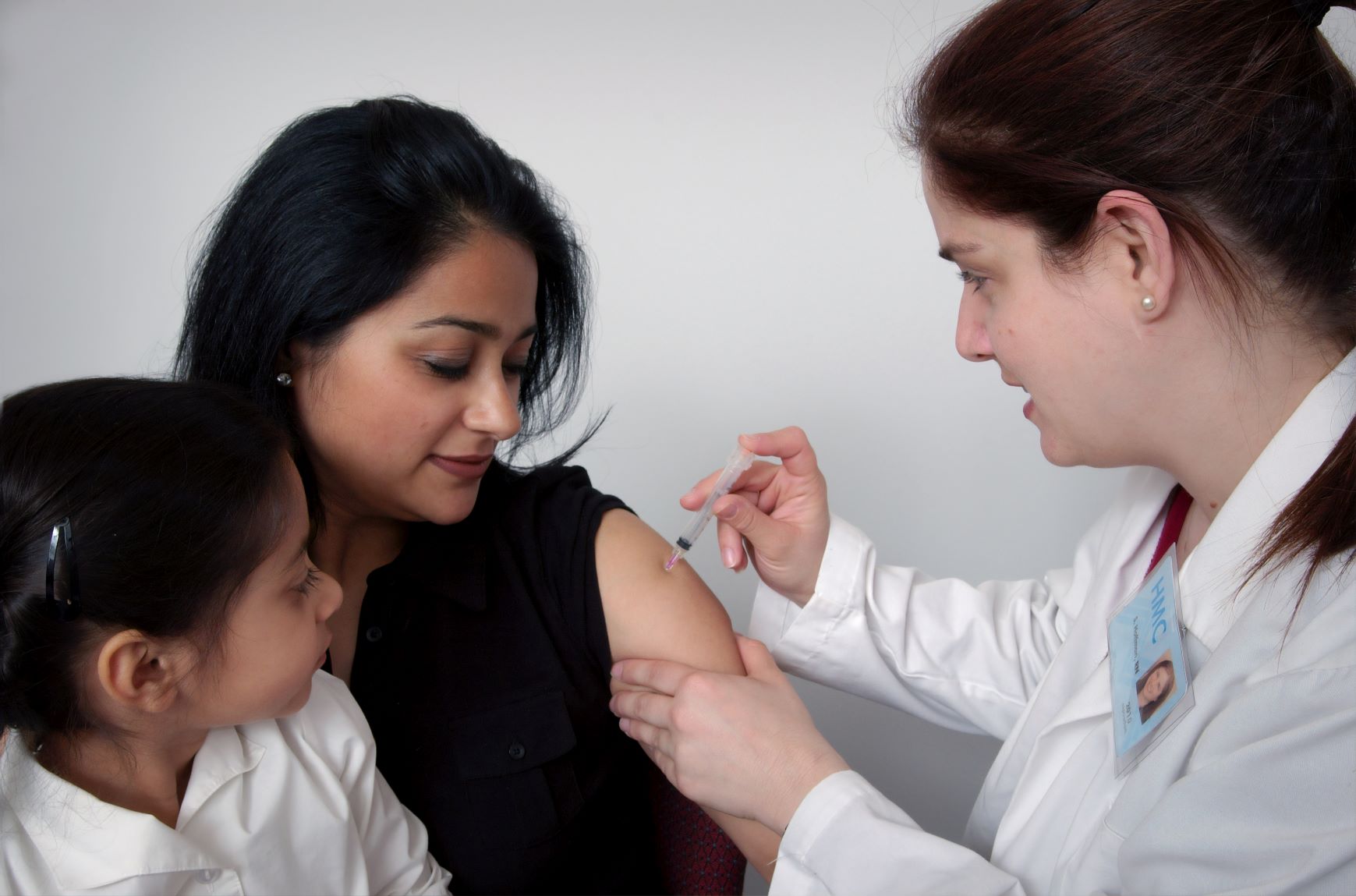 Getting your annual seasonal flu vaccine is the best way to help protect against the flu. It can also prevent millions of flu-related doctor's visits each year. Influenza (flu) is a very contagious respiratory illness caused by influenza viruses. Older people, young children, and people with certain health conditions are at a high risk of serious flu complications. Influenza can cause a sudden high fever, headache, muscle aches, coughing, chills, sore throat, nasal congestion, runny nose, fatigue, nausea, vomiting, diarrhea, and sometimes even death.
Most people can recover within 2 weeks, but some may not. Those who do not may develop complications such as pneumonia. Sinus and ear infections are other examples of flu complications. Flu virus infection of the respiratory tract can trigger an extreme inflammatory response in the body and can lead to sepsis. The flu can also make chronic medical problems worse. For example, people with asthma may experience asthma attacks while they have the flu. This is why it is now more important than ever to get your flu shot, due to the COVID-19 pandemic.
You may be asking yourself, how does the vaccine work? Flu vaccines cause antibodies to develop in the body about 2 weeks after vaccination. These antibodies provide protection against infection with the viruses that are used to make the vaccine.
To go a little deeper into explanation, the vaccine consists of dead (or inactive) strains of Influenza A and Influenza B viruses. This triggers an immune response in your body and even though the virus is inactive, your body still reacts by building up antibodies that fight these specific flu strains. Flu vaccination has been shown to have many benefits including reducing the risk of flu illnesses, hospitalizations, and even the risk of flu-related death in children. In 2018-2019, flu vaccination prevented an estimated 4.4 million influenza illnesses, 2.3 million influenza associated medical visits, 58k influenza-associated hospitalizations, and 3.5k influenza-associated deaths (CDC, 2020).
Don't wait, come in today and get your flu shot!
Author: Ava Nikouee Nejad
Photo Credit: CDC
Leave a reply